Hemorrhoids, also called piles, is a condition in which the veins located in the rectum and the anal canal swell to an unusually large size, causing great pain and discomfort. And if there is one thing that I can attest to is that, if you are trying to prevent hemorrhoids, you will have to go to great lengths. Hemorrhoids occur in about 6 percent of the American population today. With its major causes including obesity, anal intercourse, a low-fiber diet. Also, straining during bowel movements, sitting for long periods, pregnancy and chronic diarrhea. As a result, it is best that you adopt the recommended lifestyle. Try to prevent them from developing in the first place. So, how can we go about it? One way is using the above product.
Anal Region's Function
The veins around your anal canal tend to stretch under pressure. Sometimes even bulge or swell. When this happens, we say you have developed hemorrhoids. This may, however, interfere with the normal functioning of the anus. And at times, experience pain or even notice blood stains on your tissue. It's therefore advisable that you eat a lot of fiber-rich foods and drink plenty of water for prevention. Otherwise, you will have a rough experience when sitting or going for long calls.
Discovering Hemorrhoids Early
Indeed, discovering hemorrhoids at their early stages is vital for lessening the pain and discomfort that accompany them. Besides, the internal and external are diagnosed differently. Some of the signs you can be on the lookout for include itching, irritation or pain when passing stool, the appearance of itchy and painful lumps near the anus, and blood on tissue after a long call. By noticing it early, therefore, you will be able to treat it and prevent recurrence or worsening. Lets now talk surgery and the after effects.
Surgery and its after effects
Often, a person may require a surgical procedure for treatment, especially if they are extremely severe causing anal fissures. A surgical procedure such as hemorrhoidectomy can be applied, which can be painful, and require up to 3 weeks for the patient to recover. However, after the treatment, hemorrhoids hardly reoccur. Therefore, it is best that you prevent them from occurring to evade its discomfort.  Lets now talk natural foods and Conditioning.
Natural Foods Conditioning
While they are neither life-threatening nor dangerous, hemorrhoids should be prevented at all costs. To achieve this, therefore, you can adopt some recommend practices. Like eating natural foods; form high-fiber diets, fruits and vegetables to whole grains. By doing this you soften your stool. Which help avoid straining that causes hemorrhoids.
Precisely, the best way to prevent hemorrhoids is to keep your stools soft.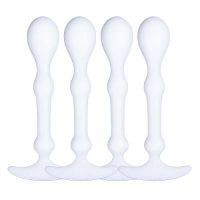 But with this guide, you can always do your best to prevent hemorrhoids from developing. Products are available here for your viewing. We offer solutions. They are very easy to use. Order them today. If you have questions, email us. We are here to help you. No questions is a bad one. If you don't ask you won't know the answers. Solving issues one by one.